At some point early in my musical journey, I met a guy who took part in a songwriting course he highly recommended. I got curious and went to see their end-of-course concert, which inspired me to sign up for the course.
The concert gave stage to 10 aspiring musicians, each one performed a song he or she wrote in the course. While they performed, 4-5 other students from the course played instruments as a backing band. It sounded good, and looked like a lot of fun.
Having enjoyed the concert, I decided to join the next course cohort. I was at a point in my life at which I was looking to make new friends, and the course seemed like a great place to meet people. Here is my review of the course, which will perhaps help you check the details of the course you are considering signing up for.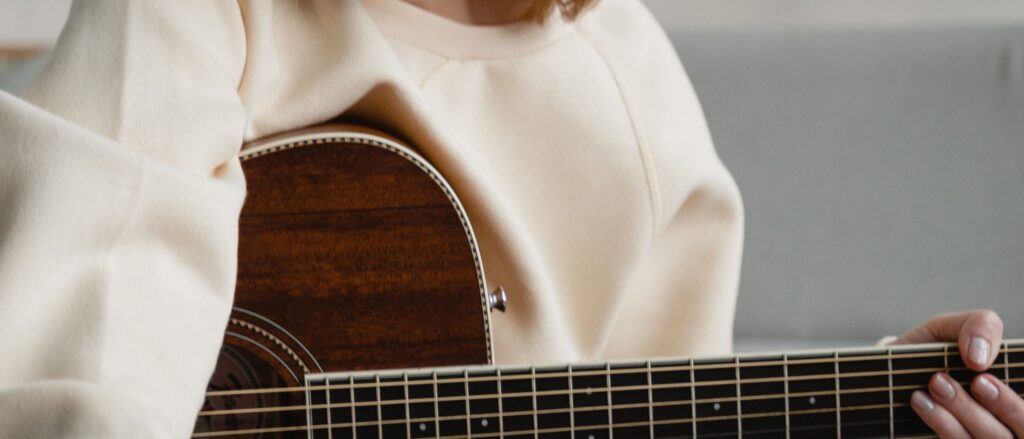 Crazy hours and fluid time management
When I registered for the songwriting course, I was told that the course hours were 7 PM to 11 PM. These were not ideal hours for me, since I had a 30-minute bike ride back home after the course and a full-time job that started early, but I decided that the course was interesting enough to endure the late hours. As the course started, however, I found out that the official hours were 7:30 PM to 11:30 PM, and that because the instructor was always late, it actually started at 8 PM. Poor time management on the instructor's side made the average ending hour 1 AM!
Each meeting started with two hours of theory – the instructor presented a songwriting topic, and we had an open discussion about it. The discussions were tedious as many of the participants talked incessantly if nobody stopped them, repeating their ideas over and over. Then we had a break, and after the break, each participant performed a song they wrote. After each performance, there was a feedback session with the instructor and fellow students.
As time management was poor, the classes always started late, the discussions lingered, the breaks were too long, and the performance part was way out of control. Often the feedback session for each song took half an hour. If you do the math you'll see that 10 people performing and getting half an hour of feedback each, would take five hours (add to that the time of the theory discussion, and you get a seven-hour session, and that's before including lateness and breaks). The session seemed to drain everybody except for the instructor, who had a very strong personality, and who the students feared confronting.
Making friends?
The instructor kept saying that it was the most talented group of individuals she had ever taught, that meeting us was the highlight of her week, and that all of us with our different backgrounds complemented each other. Nonetheless, no real connections were formed during the course, even after spending long hours together. I did not keep in touch with any of the participants and I don't believe any of them kept in touch with each other. I came with high social expectations for the course – I was hoping to meet new friends and enrich my life with all kinds of new people. But none of that happened, I don't know if it was something in the course or if it was the specific combination of individuals in my cohort.
I met many more friends attending open mic sessions, at a fraction of the cost in time and money.
Feedback on the songwriting course?
I will say something positive about the instructor: she had a lot of experience with music, had valuable inputs, and was a charismatic and interesting person. She wasn't, however, open to feedback from the students, so there was no way to make improvements to the course. Many of the students tried to bring up the issue of time management, but no action was taken to improve the situation.
At some point I tried to drop out, but as there was no money back, I decided to stay and try to make the most out of it (while minimizing my loss of time). I tried to skip the theory parts which felt lengthy and superficial but to arrive on time to perform my songs in front of the class.
The concert
Then we had our end-of-course concert, which I highly anticipated, remembering the performance I had attended almost a year earlier. We split into bands to play each other's songs, but I didn't volunteer to play in any of the bands, because back then I couldn't play well enough. Also, I was demotivated and overwhelmed by the late hours and did not feel like taking on additional commitments related to the course.
As we were preparing for the concert, the instructor brought a cinematographer to film a short interview with each one of us, focusing on our experience in the course. I found it odd that the only time she asked for comments and feedback was on video – and it was hard to give constructive criticism when a stranger was filming you and you had no idea of the video's purpose. A couple of students refused to be filmed, but I rolled with it because I didn't want to disappoint the instructor.
Only a few months later did we learn the real purpose of the interviews.
When we signed up for the course, we were promised a personal video clip of our concert performance. We got YouTube links to our videos more than six months after the course ended, and when we did, we found out that our personal videos started with the interviews, and only after the interview there the actual show began to play. If we wanted to share the videos of our performances with others, we had to also share our (positive) video commentary on the course.
The good I got from the songwriting course
You might be asking yourself, were there any good aspects to the course? The answer is yes. Out of the 10 songs we wrote during the course, I am quite happy with four. And if you read my book Unleash Your Inner Rock Star, where I describe my vocal journey, you might remember that the course exposed me to the CVT method of vocal training, which greatly improved my singing.
What would I have done differently?
Perhaps I had a false mental image of the course that made me want to join. Perhaps I should've talked to the guy who recommended it and picked his brain to understand what exactly was going on there. If I would've known that the classes ended at 1-2 AM, I wouldn't have joined the course.
Signing up for a four-month long course is a large commitment. Doing it with the hopes of meeting like-minded people can lead to disappointment. There are plenty of free, low-commitment events and activities where you can meet people; if you hope that a course with 10 participants would introduce you to your new soulmates, you're risking major disappointment. Especially if you are relatively picky in your friendships…
In hindsight, I would try to attend a trial class. If that's not possible, perhaps I would try to drop by the studio during a class of the previous cohort. Maybe I could get the general vibe or pick participants' brains during the break.
And there is also luck involved. Some courses I signed up for turned out to be disappointments, and others turned out to be much more rewarding than I expected. So try to be realistic with the risk you're taking when signing up – can you get your money back if you want? And if you can't, are you okay with losing this amount of money if the course sucks?
Final thoughts
One thing you can definitely get from a songwriting course is discipline. Many such courses require that you write a new song each week. If you find it hard to motivate yourself to write songs, the discipline of the course might do the trick for you. In the course described above, we had to write a total of 10 songs, so you could come out of the course with enough materials for an album. Most of the participants did not write songs outside of the course so I think the discipline was a great benefit for them.
So should you take a songwriting course? If you can't get yourself to write songs on your own and need the discipline of a course, can afford to spend the money ,and are interested in meeting other aspiring songwriters face to face, then yes – taking a course is a good option for you. Personally, I got some benefits, but would have preferred to spend my time and money in other ways.
Main photo by Tima Miroshnichenko